Show Your Support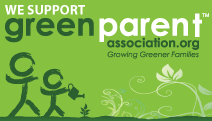 Copy the code below and paste it on your website to display the GPA graphic.
Fundraisers
Flowers for Good

The Flowers for Good™ program was established to help our not-for-profit partners succeed in their good works. When you order charitable bouquets through their flowers for charity program, 5% of your purchase will be donated to the individual charity and used to make the world a better place.

Bashful Bliss

Super Cute Necklaces designed exclusively for the Green Parent Association. A portion of the proceeds of these necklaces go directly to the Green Parent Association.

Munch Crunch Bunch

A brand-new story/activity book that provides a smorgasbord of fun as it teaches children about healthy food choices. This innovative publication, containing forty-five fruit and vegetable riddles (foodles), invites children to play detective on food shopping trips. It's a 'healthy foods' treasure hunt and it's easy… it's entertaining… it's educational! Though there's no guarantee, it might even encourage kids to eat brussels sprouts…
Donations
100% of donations made to Green Parent Association will in turn be donated to the amazing organizations on our "COMPASSION / PHILANTHROPY" page and / or to purchase healthy food / snacks for those in need on behalf of Green Parent Association.
Green Parent Association, Inc.
2601 Westhall Lane
Maitland, FL 32751
A COPY OF THE OFFICIAL REGISTRATION & FINANCIAL INFORMATION MAY BE OBTAINED FROM THE DIV. OF CONSUMER SERVICES BY CALLING TOLL-FREE (800.435.7352) WITHIN THE STATE. REGISTRATION DOES NOT IMPLY ENDORSEMENT, APPROVAL, OR RECOMMENDATION BY THE STATE." REFER TO CH32118