Who We Are
Green Parent Association, Inc. was established in December 2009 as a non-profit 501(c)(3) organization dedicated to function as a resource and instrument of change in schools and local communities by empowering families, teachers, and businesses to live greener lifestyles through education and awareness.
Our core areas of interest range from clean and healthy food to environmental issues. Our message is targeted to the mainstream and that it's not about being perfect, but about doing a little better each and every day. The idea of "Growing Greener Families" was created to encourage and inspire parents and communities to improve children's lives through the foods they eat and the world in which they live.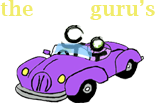 Green Parent Association wants to help connect families to all things green and be your "go-to-guru's" on your Green Journey. We don't want to reinvent the wheel or duplicate the efforts of other organizations. The primary goal is to help you get information that inspires you to read, research, and continue on a lifetime journey of health and longevity that benefits both you and the planet.
What Shade Of Green Are You?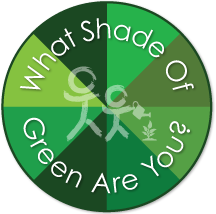 Remember, it's not all or nothing. You don't have to be perfect.
It's about doing a little better each and every day.
Consider these suggestions so we can all continue Growing Greener Families:
Eat more plants
Eat only what you can pronounce
Buy organic and local whenever possible
Learn what produce is in season in your area
Use organic lawn treatments
Keep your kids away from cell phones
Reduce environmental toxin exposure
Get a corded ear phone for your cell phone
Reduce time with electronics and technology
Use glass, ceramic, or stainless steel containers
Find a greener dry cleaner and air out dry cleaning
Use baking soda and white distilled vinegar for cleaning
Turn off running water when brushing teeth
Use shower filters to limit toxins going into the body
Install a water filter at home to refill stainless water bottles
Plant items that are indigenous to your area
Bring your own coffee/tea mug
Recycle all plastic and paper items
Bring your own bags for all shopping
Turn down the thermostat 2° in winter and up 2° in summer